Amanda Lambros Consulting is a space where you will have the opportunity for you, or you and your partner, to speak to someone who is approachable, non-judgemental and a sounding board to help guide to towards your desired outcomes. If you have wanted to talk to someone, if you wanted clarity and direction, if you want to learn how to create goals, opportunities and set a focus - this is the best place for you.
Amanda Lambros
Director of Amanda Lambros Consulting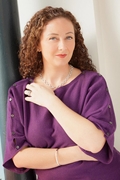 Amanda has been working in the area of relationships and grief and loss for more than a decade. With a direct, no-nonsense approach, Amanda comes from a positive psychology perspective to help guide client forward. A sought-after facilitator and guest speaker, Amanda helps you achieve results in a short period of time by being clear in what you want and moving with purpose towards what it is that you are searching for.
Amanda Lambros Consulting
219 Canning Hwy, Suite 25, South Perth
0423 151 743
Tuesday

Wednesday

Thursday

Friday

Saturday

9:00am - 3:00pm

9:00am - 9:00pm

9:00am - 9:00pm

9:00am - 3:00pm

9:00am - 1:00pm